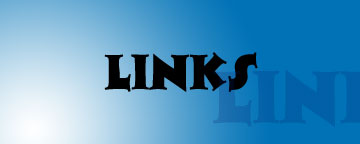 Adding my site to your link:
just copy and paste these into your browser then presto! you have my link.
Thank you very much for adding my link to your site!
The site address:
The site picture link:

http://joinks1.tripod.com/bjoinklinks/bjoinklink.gif

The link code

<A HREF="http://joinks1.tripod.com" TARGET="_blank">
<IMG SRC=http://joinks1.tripod.com/bjoinklinks.htm/
WIDTH="204" HEIGHT="69" BORDER="0" ></A>

---
Hikki's Website: The prodigy Utada Hikaru's Official website has news about latest release on albums and singles
Jpop Music: Latest news from the J-pop world!
Playonline: The Official online strategy of Squaresoft games.
Ayumi Hamasaki's Official Website: For Ayu fans, go here for latest news and releases
BoA's Official Website: The Korean talent that broke the language barriers! go here for releases and news.
Oricon: the charts for latest Japanese music and games release
YesAsia: for your C,K,J-pop needs!
WOWOW Online: my favorite movie channel. (maintained by Japanese people)
Extended Play: Latest news fresh from the gaming world
Gamefaqs: For game strategy and help needs
Inoue Takehiko san's Official Webpage: contains Inoue san's new comics and deluxe edition comics.

Artpromote.com: promotes your site as well as your artworks!
Google!: great search site! plus, my site is in there too!!
---
Various Links (Friends) :